Flexible Hose
NK-VN6000
Jacket type Hose
※ Click the button below if you are interested in this product.
※ On the Contact/Checklist page. You can check the selected product.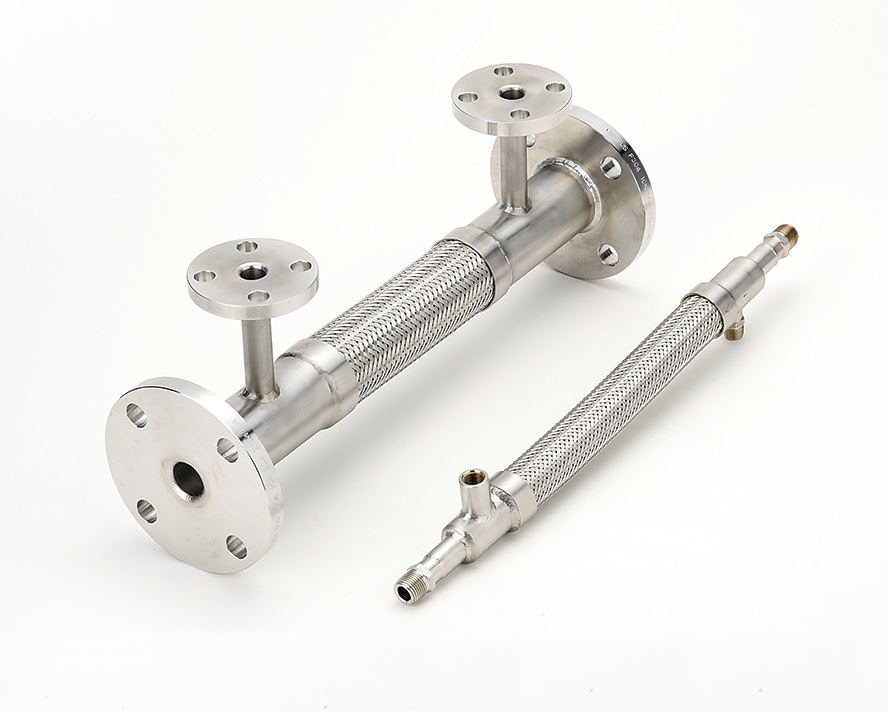 Use
In order to manage the temperature of the fluid feeding the high-temperature steam and cooling water between the outer tube and inner tube, and high viscosity fluid that must be managed viscosity, it is suitable for cooling of the hot fluid.
Feature
A double structure consisting of the outer tube and the inner tube, it can produce screw fittings and flange joint, in other joints.
NK-VN6000F Full jacket type. The outer tube is connected to the diameter.
NK-VN6000S Semi jacket type. The inner tube is connected to the diameter.
Full jacket type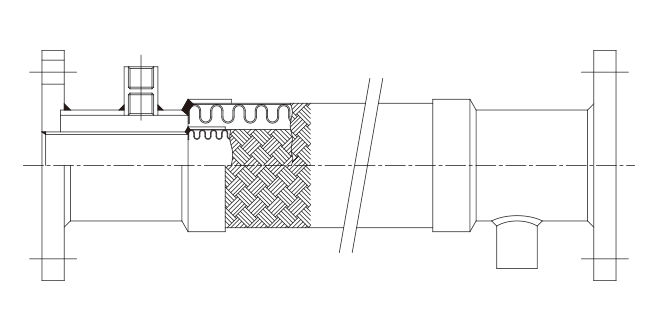 Materials
| | |
| --- | --- |
| 1. Inner Tube | Stainless Steel |
| 2. Inner Braid | Stainless Steel |
| 3. Ring | Stainless Steel |
| 4. Inner Pipe | Carbon steel, Stainless Steel |
| 5. Outer Tube | Stainless Steel |
| 6. Outer Braid | Stainless Steel |
| 7. Ring | Stainless Steel |
| 8. Outer Pipe | Carbon steel, Stainless Steel |
| 9. Fitting | Carbon steel, Stainless Steel |
| 10. Nozzle | Carbon steel, Stainless Steel |
View Steel Types
Semi jacket type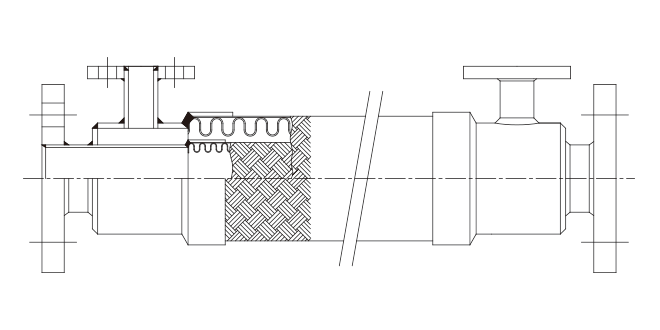 Materials
| | |
| --- | --- |
| 1. Inner Tube | Stainless Steel |
| 2. Inner Braid | Stainless Steel |
| 3. Ring | Stainless Steel |
| 4. Inner Pipe | Carbon steel, Stainless Steel |
| 5. Outer Tube | Stainless Steel |
| 6. Outer Braid | Stainless Steel |
| 7. Ring | Stainless Steel |
| 8. Outer Pipe | Carbon steel, Stainless Steel |
| 9. Fitting | Carbon steel, Stainless Steel |
| 10. Nozzle | Carbon steel, Stainless Steel |
| 11. Neck Ring | Carbon steel, Stainless Steel |
View Steel Types