Flexible Hose
NK-VN3500
Lever coupling type
Both end of lever coupling, this product is suitable for the filling of the mobile tank from a storage tank.
※ Click the button below if you are interested in this product.
※ On the Contact/Checklist page. You can check the selected product.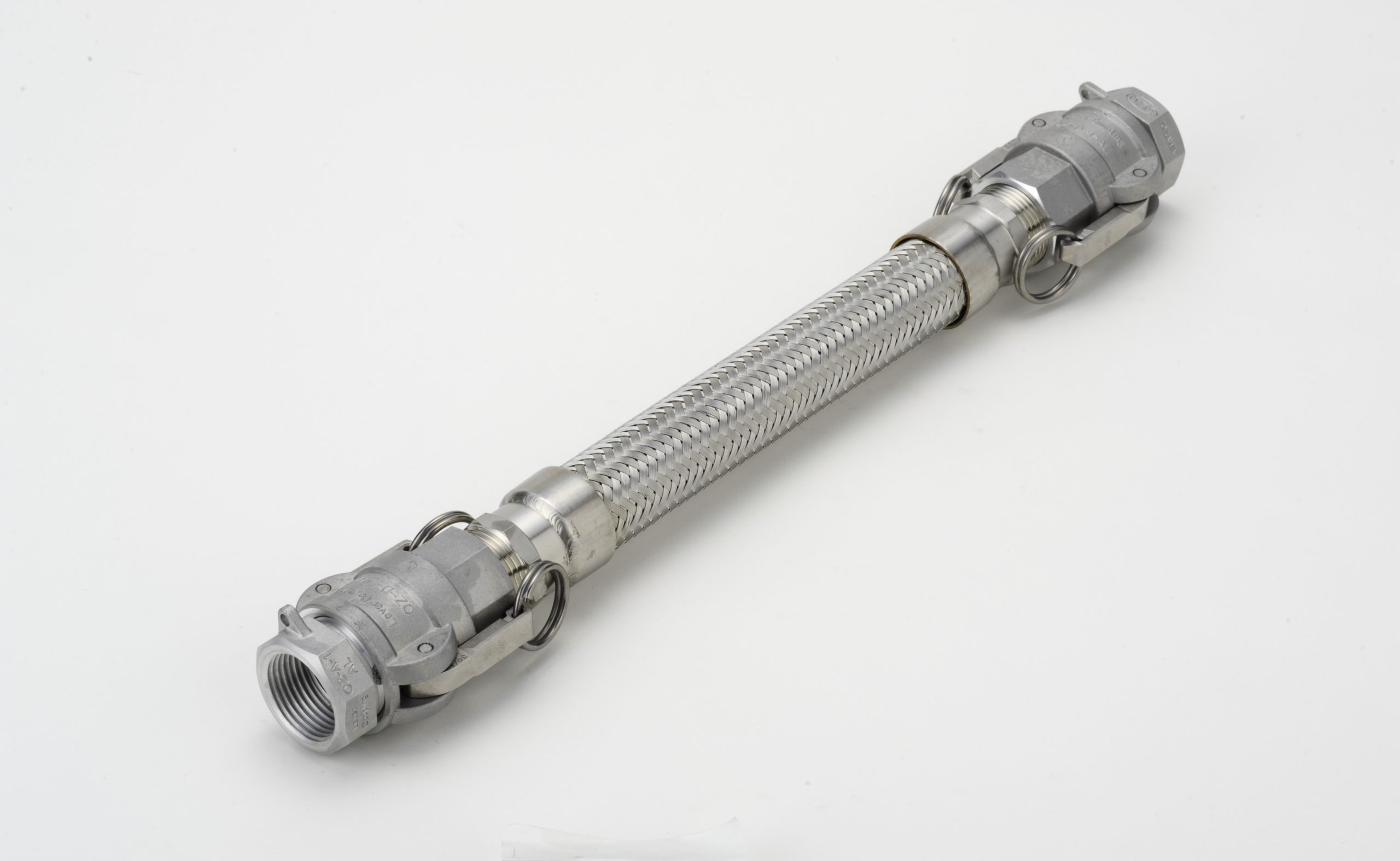 Use
Adjustment of piping, Lateral deflection, Vibrational absorption, Angular rotation
Do not torque the hose.
Feature
Applicable tube: STD, SA(Soft), CLT(Ultra soft)
Nominal Dia: 15A~200A
Length: 500mm~10M
*Please contact us about the length.
Applicable fluid: Water, Oil, Air, Steam, Chemical fluid,
*Limited to fluid that not use corrode stainless steel.
Operating temperature:-30~70℃(NBR Gasket) -20~180℃(FKM・PFA Gasket)
Operating Pressure 0.1~1.76MPa(Stainless steel)
DETAILS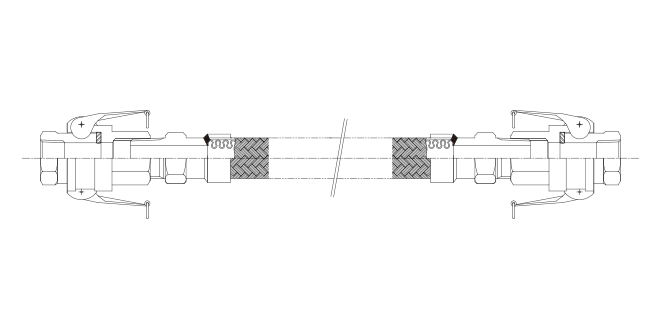 Materials
| | |
| --- | --- |
| 1. Tube | Stainless Steel |
| 2. Braid | Stainless Steel |
| 3. Ring | Stainless Steel |
| 4. Nipple | Carbon steel, Stainless Steel |
| 5. Coupling | Carbon steel, Stainless Steel, Copper Alloy |
| 6. Plug | Carbon steel, Stainless Steel, Copper Alloy |
| 7. Gasket | Non Asbestos |
View Steel Types
Option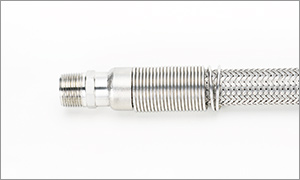 Spring Guard [GS]
This spring gives more allowable bending radius and reduces the external bending stress.
ex.)NK-VN3500-GS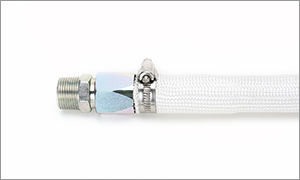 Insulating Jackets/Glass cloth [GB]
This cover is made of glass fiber. It prevent heats from outside and inside.
ex.)NK-VN3500-GB