Flexible Hose
NK-9500
For Fire Extinguishing Pumps (Satisfied the fire law of B)
※ Click the button below if you are interested in this product.
※ On the Contact/Checklist page. You can check the selected product.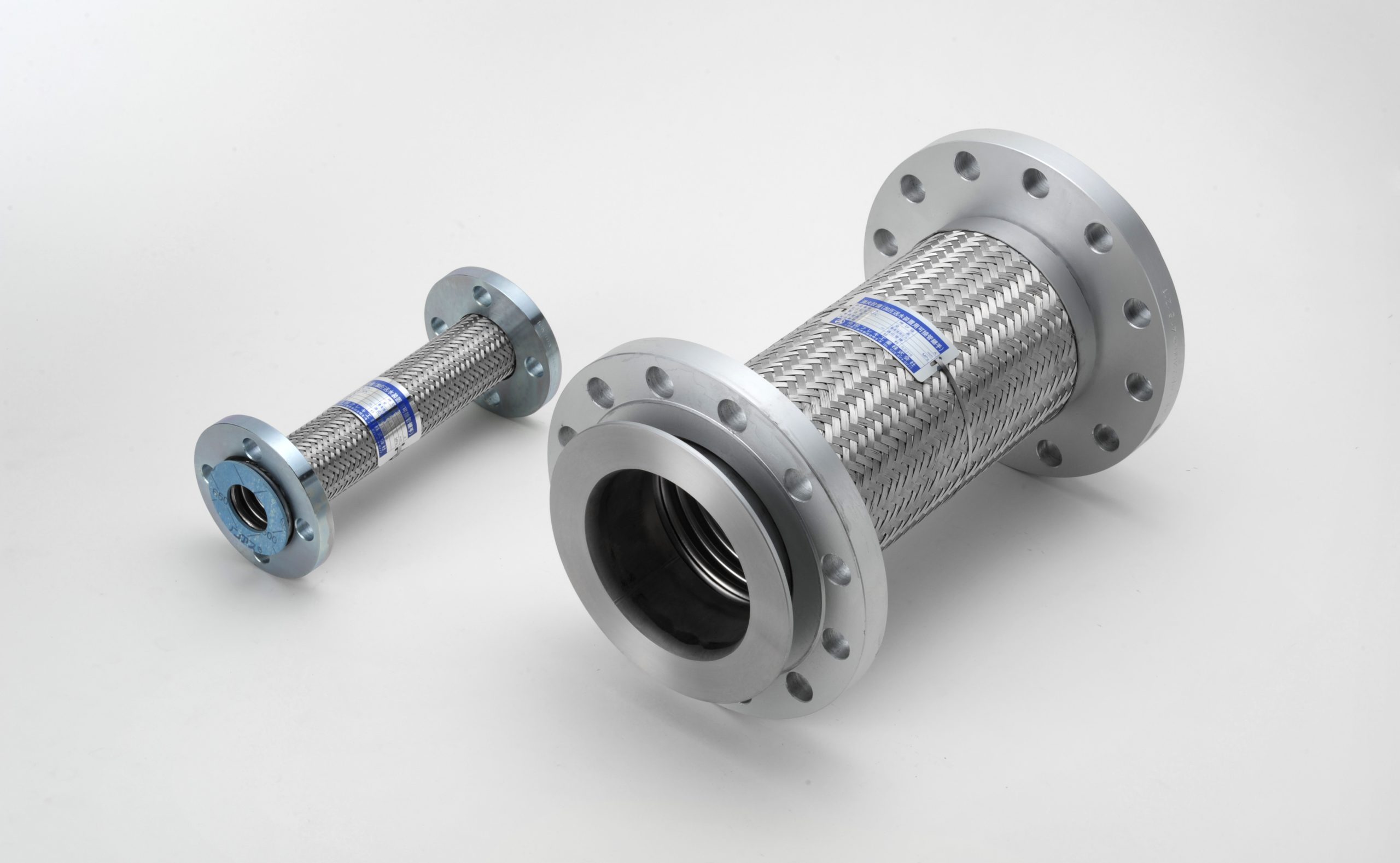 USE
Adjustment of Piping Misalignment
Absorption of Machine or Pump Vibration
Connection of Machine and Pipe
Prevention for Damage of Pipe and Equipment by Land Subsidence, Earthquake
This product is not used for purpose of torsion movement absorption.
FEATURE
Applicable fluids: Water, fire extinguisher liquid
Max operating pressure: less than1.4MPa for 10K type and less than 2.8MPa for 20K type
Max operating temperatureLess than 40℃
Dia:32A~300A for 10K Type , 32A~200A for 20K type
Length: Appendix Length Table
*Please contact us about the length.
Option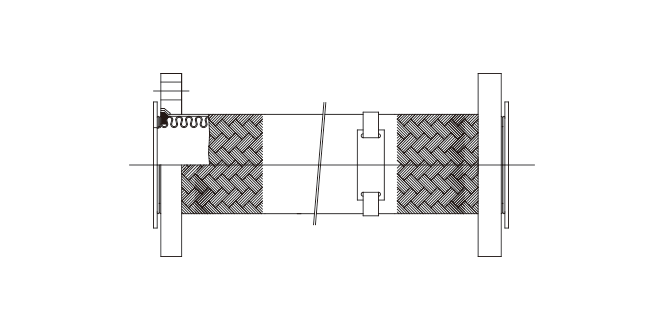 For 10K 32A~300A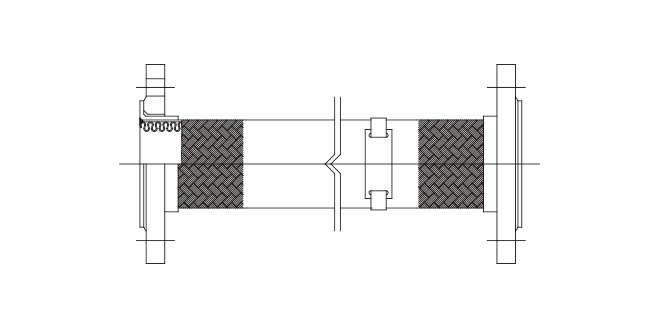 For 20K 32A~100A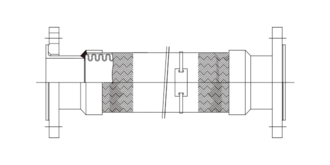 For 20K 125A~200A
 

呼称径




(A)

最高使用圧力




(Mpa)

全長




(mm)

最大軸直角変位量(mm)

50

100

150

200

250

300

350

400

フレキシブルメタルホースの全長

10K用

32A
1.4
190〜3000
350
450
550
600
700
750
800
850
40A
1.4
190〜3000
350
450
550
650
700
750
800
850
50A
1.4
230〜3000
400
500
600
700
750
800
900
950
65A
1.4
230〜3000
400
550
650
700
800
850
900
1000
80A
1.4
230〜3000
450
600
700
800
850
950
1000
1100
100A
1.4
280〜3000
500
650
750
850
950
1050
1150
1200
125A
1.4
300〜3000
500
700
850
950
1050
1100
1200
1300
150A
1.4
300〜3000
550
750
900
1000
1100
1200
1300
1400
200A
1.4
400〜3000
650
900
1100
1250
1400
1500
1600
1750
250A
1.4
500〜3000
700
950
1100
1300
1400
1550
1650
1800
300A
1.4
500〜3000※
700
1000
1200
1300
1500
1600
1700
1800

20K用

32A
2.8
250〜2000
450
550
650
750
850
900
1000
1050
40A
2.8
250〜2000
450
550
650
750
850
900
1000
1050
50A
2.8
250〜2000
450
600
700
800
900
950
1000
1100
65A
2.8
250〜2000
500
650
800
900
1000
1050
1150
1200
80A
2.8
300〜2000
500
700
850
950
1050
1150
1250
1300
100A
2.8
300〜2000
600
800
950
1050
1150
1250
1350
1450
125A
2.8
500〜2000
700
900
1100
1250
1350
1500
1550
1650
150A
2.8
500〜2000
750
1000
1200
1350
1450
1600
1700
1800
200A
2.8
580〜2000※
800
1100
1300
1400
1600
1700
1800
1900