Flexible Hose
NK-VN1800
Sanitary flange(ISO Ferrule) type
NK-VN1800STD: Welding Type
NK-1800SNT: Non Welding Type (*Made in Japan)
※ Click the button below if you are interested in this product.
※ On the Contact/Checklist page. You can check the selected product.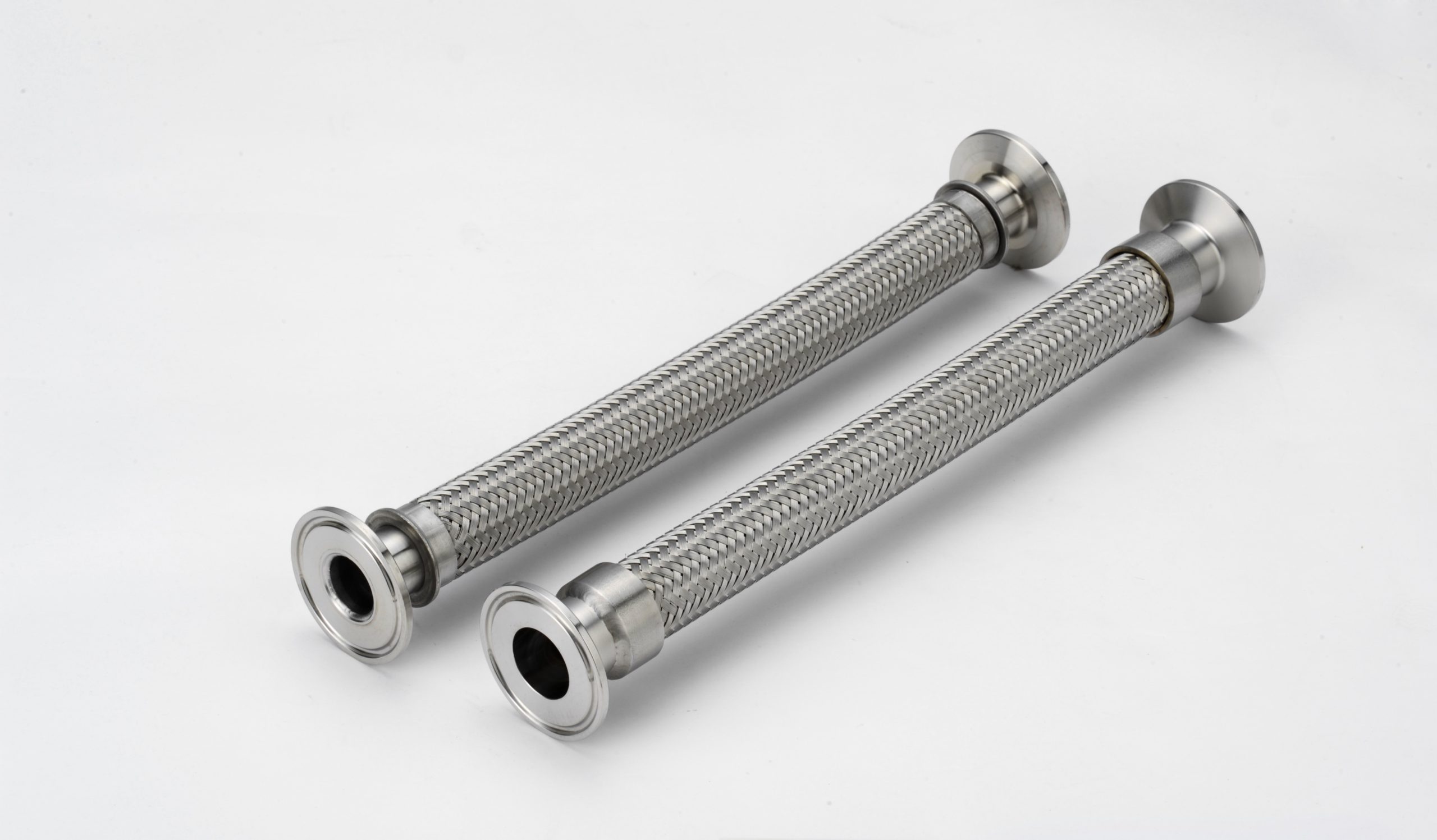 USE
Adjustment of Piping Misalignment
Absorption of Machine or Pump Vibration
Connection of Machine and Pipe
Prevention for Damage of Pipe and Equipment by Land Subsidence, Earthquake
This product is not used for purpose of torsion movement absorption.
Feature
Applicable tube: STD, SA, CLT, Fit (NK-1800SNT only)
*Please select suitable tube according to usage conditions.
Nominal Diameter: 1.0S~6.0S
Length: 200mm~3M
*Please contact us for more information about length.
Connection Standard: JIS, ISO, IDF
* For other standards please contact us.
Applicable fluid: Water, Oil, Air, Chemical fluid
* Limited to fluids that do not corrode stainless steel.
Operating temperature: 0~180℃
*For PTFE gasket.
Operating Pressure 0.1~1.0MPa
* For higher pressure, please contact us.
NK-VN1800STD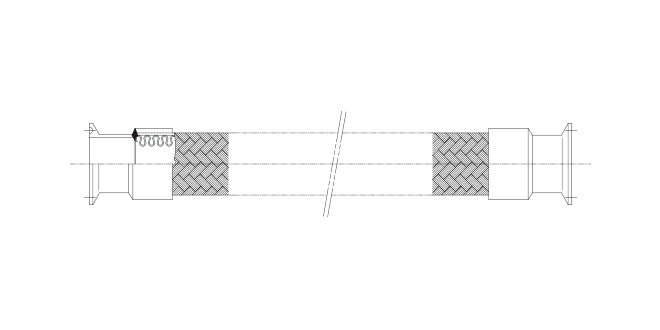 Materials
| | |
| --- | --- |
|  1. Tube | Stainless Steel |
| 2.  Braid | Stainless Steel |
| 3.  Ring | Stainless Steel |
| 4.  Sanitary Flange | Stainless Steel |
View Steel Types
NK-1800SNT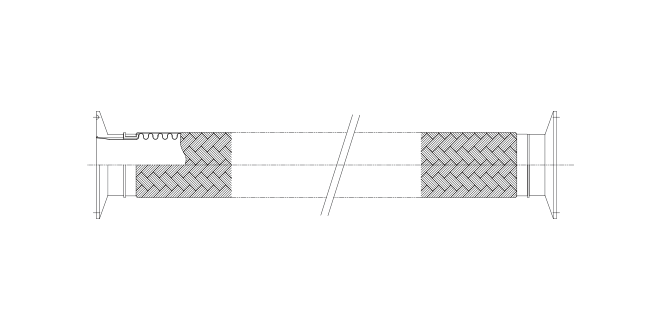 Materials
| | |
| --- | --- |
| 1. Tube | Stainless Steel |
| 2. Braid | Stainless Steel |
| 3. Ring | Stainless Steel |
| 4. Sanitary Flange | Stainless Steel |
| 5. Press Ring | Stainless Steel |
View Steel Types
Option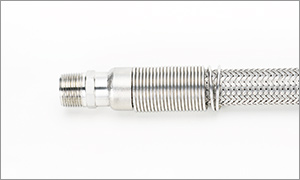 Spring Guard [GS]
This spring gives more allowable bending radius and reduces the external bending stress.
ex.)NK-VN1800STD-GS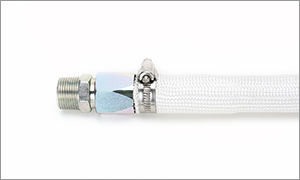 Insulating Jackets/Glass cloth [GB]
This cover is made of glass fiber. It prevent heats from outside and inside.
ex.)NK-1800SNT-GB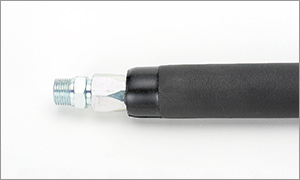 Insulating Jackets/Aero flexs® [AF]
This coating prevent dew condensation of hoses.
ex.)NK-1800SNT-AF